EasyComments is a module which makes the commercial management easier for sales manager. It allows you to customize and send predefined messages to customers who have placed an order. Sales manager can directly select one of these commercial messages and just send it
Features
Customizable messages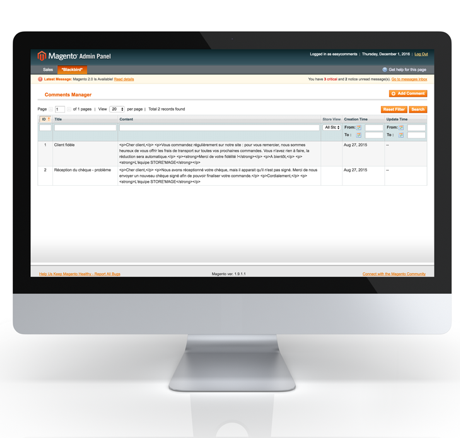 Prepare your posts in all languages on all your stores. No need to come up with new texts to get in touch with your customers. All circumstances can be handled: thanking the customer for an order, welcoming a new customer, letting the customer know about a delay in delivery, offering a discount, ...
Safeguard your company image
HTML formatting for biggest effect, in accordance with your visual identify. And less spelling mistakes, since you reuse your messages.
Simple to use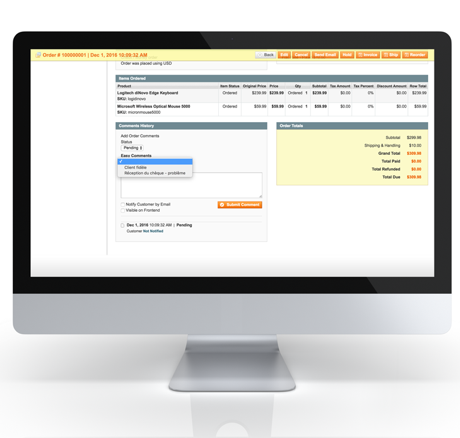 Just above the text field of the order message, find all your predefined messages. A simple click on any of them, and your message is loaded. It remains editable for further customizations. All you need to do is send!
An approved module
EasyComments is used by many shops, our customers have tested and approved it !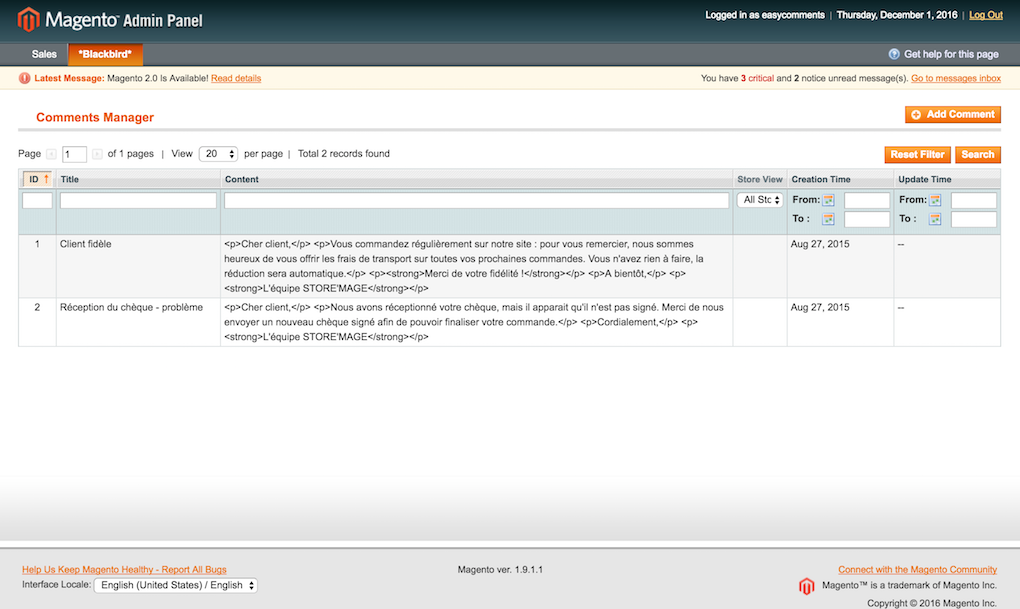 Online Demo
Use our online demo to experience the extension