2- Manage Product Preparation time
Sales → Estimated Delivery Date → Preparation time rules
Add New Preparation Time Rule

Add a Name

Add a Description

Activate the rule or not

Select the Website which the rule applies to

Select the group(s) of holidays to exclude from this rule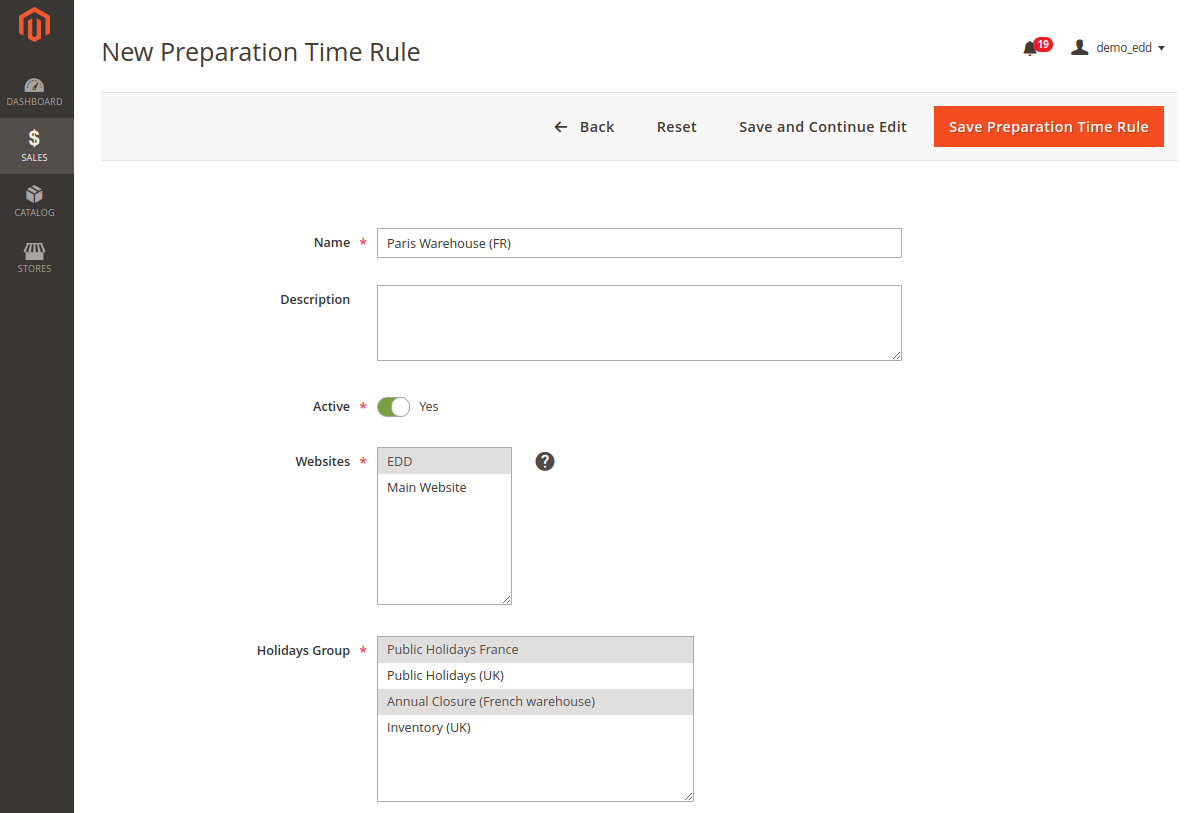 Select the days when preparation is made: eg :select Monday to Friday if your warehouse is closed during weekends.

Preparation Time: number of days needed to prepare a certain type of products.
eg: 1 = preparation = one day, available for shipping the next day.
Cut off time: select the time.
What is the Cut-off time?
It is the daily time considered as a limit to prepare the order the same day, after this time your order will be prepared the next day.
Priority: if more than one rule corresponds to one product, you have to define a priority to tell which rule will apply: 1 is low priority, 10, 100 and more for higher priorities. You can check the priority in the grid.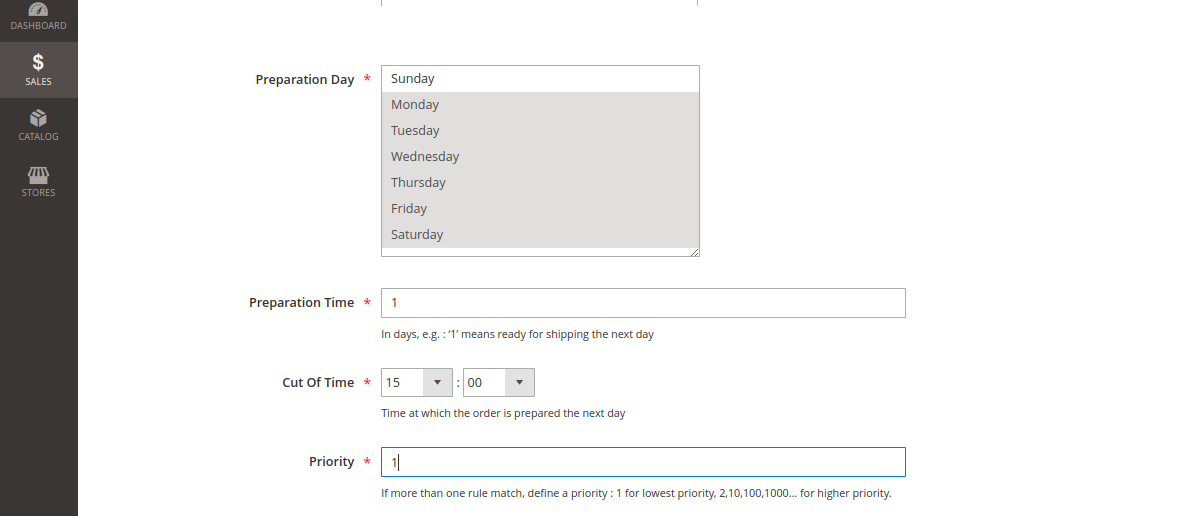 Conditions
Conditions on catalog: use all existing attributes to narrow your condition to the most precise configuration needed.
IMPORTANT :
By default the following attributes are available:
Attribute Set
 Category
You can add all the other attributes to your preparation rule.
To add them in the dropdown menu, you need first to:
Stores → Attributes → Product →  select your attribute (for instance : color)
In Storefront Properties: "use for Promo Rule Condition" select YES

You can also add all the attributes at once using an SQL Request.

Conditions on cart: determine a condition based on the cart of your customer: total weight, total item quantity...

View from the Grid: