4- Message personalization and translations
First, go to:
Stores → Configuration → Blackbird Extensions → Estimated Delivery Date
Translation management
Here you can manage translations by selecting the corresponding store view.
Use Default Config to set the general configuration if it applies to more than one store view.
Message customization

- Select your Shipping preferences:
How to Display Estimated Date:

Display only the last Date: when the order is grouped in one shipment.

Display Date per Product: if the items are shipped separately.

Choose a date format: short, medium, large

Display if No Dates are Estimable:

No  nothing will appear in the front

Yes: default message: No Computable Estimated Shipping / Delivery Date. You can change this message in the following section.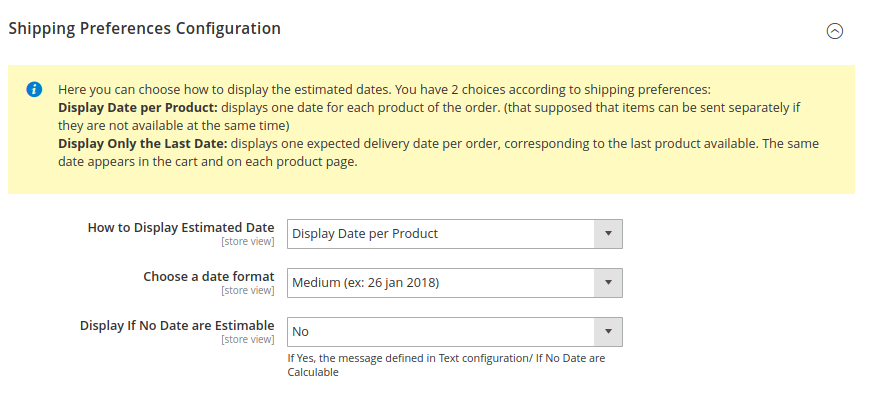 Change the message in "Text configuration". In your message, the variable '%1' stands for the date.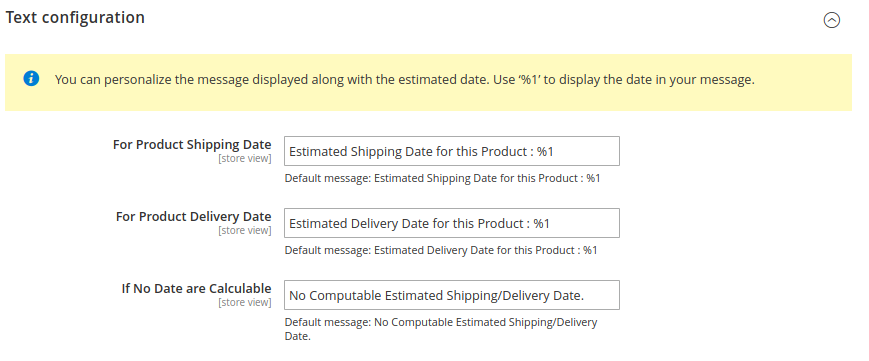 Here you can activate or deactivate the message in the different locations.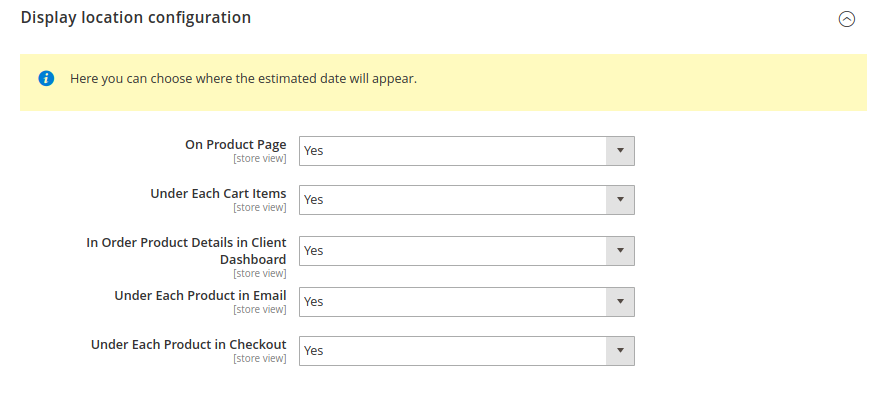 Important:
If there is only a preparation time matching and no delivery rule, the message displayed will be: Estimated Shipping Date for this product, indicating the date when the product will be available for shipping.
If there are both preparation & shipping rules matching, the extension will indicate the date of delivery.