Online demo
Use our online demo to experience the extension
Documentation
PWA by Blackbird
Driven by a growing craze since their introduction in 2010, Progressive Web Apps are seducing more and more e-merchants. Why ? Because PWAs put together all the advantages of mobile applications (without their drawbacks) and the strengths of websites.
Our solution allows your users to add a shortcut to their home screen for quick and easy access to your site. The display, easily configurable in the back office, is similar to a native application, for an optimized user experience and immersion.
Your users may be mobile, sometimes nomadic or simply unlucky, and not accessing the internet or at very low speeds ? The PWA also works in offline mode, so they can browse your site in all circumstances.
Features
Keep in touch with your customers
As a Progressive Web App installation facilitator, our solution allows your customers to add a quick access icon to your site on their home screen. Just like a native application, they will access your online catalog by simply clicking this button.
The presence of this shortcut on the home screen of the phone, tablet or pc, as well as the enhanced experience PWA offers, will allow you to increase your retention rate.
#Fact: Companies switching to PWA see an increase in retention rates ranging from 20% to 250%, according to Smashing Ideas! Among these companies, we can mention Trivago which recorded 150% more repeat visits.
---
Improve your SEO and increase your sales
Our PWA offers you all the features of a website and a native application, allowing your visitors to consult your online offer and place orders, while being responsive. Offer the best possible shopping experience, whether your customers are on a phone, tablet or computer. However, unlike an application, the PWA does not require downloading nor updating. Moreover, just like your website, the pages of your site under PWA are indexed for a 100% SEO friendly solution. Thus, better visibility and the ability to place orders quickly from an icon on the home screen, will allow you to significantly increase your sales.
#Bonus: our PWA is of course multistore compatible!
#Fact : Did you know that the conversion rate of PWAs is 36% higher than that of native applications? According to the TOP 30 PWAs report.
---
Make your catalog available in all circumstances
In an increasingly nomadic world, your users may only have access to a very low internet speed, or even to no network service at all. One of the strong points of PWA is to allow the consultation of your website in offline mode, using caching. Thus, if your activity requires a long time to think before making a purchase, your prospects will be able to consult your offer at leisure, even from the most remote corners of the Earth...
---
Stand out !
Standing out from the competition is a mission of every moment, far from easy. With our solution, configure your PWA to fit your image for a neat and optimized branding.
You will be able to define :
The name of your application;

Your logo;

The type of display: full screen, standalone, minimal user interface or browser;

The color theme of the start screen background;

The orientation: natural, landscape or portrait.
---
You set the pace !
But how will your users know that a PWA is available? And do they even know what it is? We have designed a pop-up window to be displayed on your website, suggesting your visitors to install PWA. Configurable in the back-office, you can choose to enable or not this functionality, its title and its editorial content. In order not to bore or annoy your users, define a number of days after which to display this pop-up again to visitors who have not yet installed the PWA.
---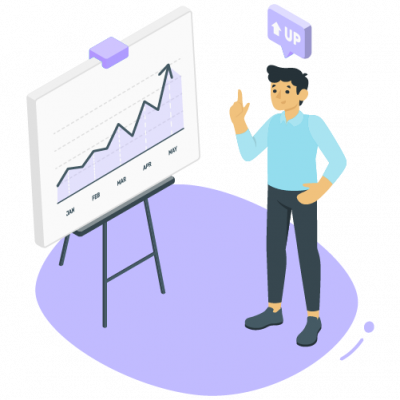 Boost your KPIs with the PWA
Offering the same responsive advantage as a native application, our PWA requires less data transmission and therefore offers better loading and navigation performance for an optimized UX. With faster loading pages, you make the user experience more fluid, increase the time spent on your site and the number of page views. In addition to these statistics, you also improve the user experience.
#Fact : Twitter's PWA, Twitter Lite, is barely 600 KB, compared to the 23.5 MB of the Android app and 116.5 MB of the IOS app !
---
Compatibility
Our PWA is compatible with all operating systems. However, since the PWA is not officially supported by Apple, please note that we cannot guarantee full support on IOS or Mac devices. To go further, we invite you to read the status of the PWA on iOS.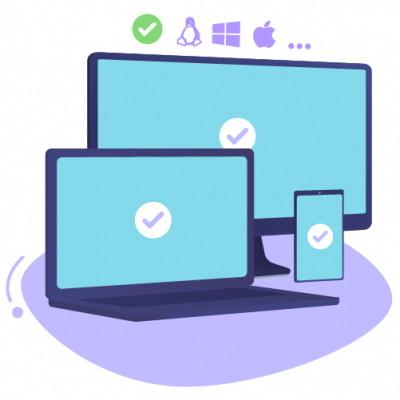 ---