Monetico CM-CIC for Magento 2
Online demo
Use our online demo to experience the extension
Documentation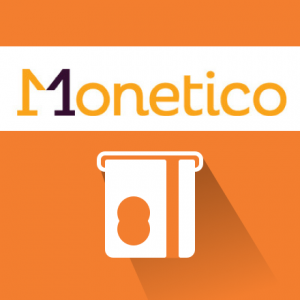 Important Information About the European Directive DPS2
Our team released a new version of Monetico CM-CIC in order to handle the latest version of 3D Secure 2.0 (PSD2). You can download it right now on your account or purchase it.
The gateway from Crédit-Mutuel, CIC and Desjardins banks for your Magento e-commerce site
Accept national and international credit cards from networks :
 Credit cards
 
 Visa
 
 EuroCard / MasterCard
 
 American Express
 
 Paypal
And payments facilities with x2, x3 or x4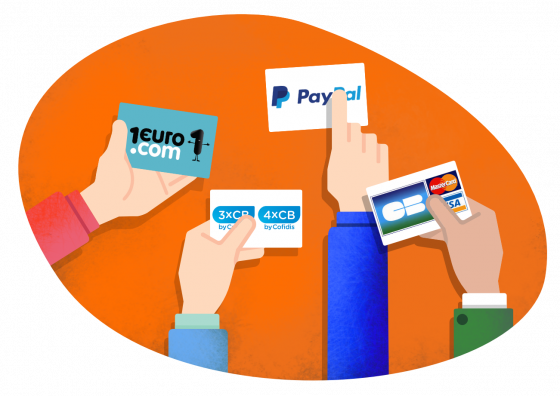 Monetico CM-CIC 2's features
Inline payment
Depending on your needs, decide how your customers are going to pay: directly from your online store or redirected to Monetico's website.
#ExpertAdvice: we recommend you to propose integrated payment. Having the payment process entirely integrated in your store will allow you to keep your clients on your site, enhance user experience and thus better track orders.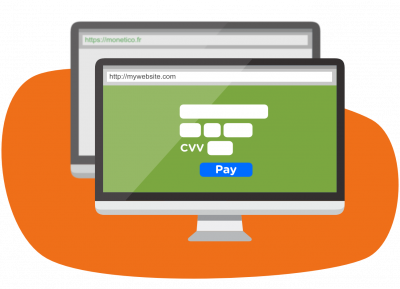 ---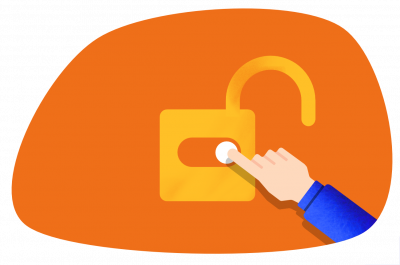 3DSecure on-demand
Enable, disable or choose at what amount your 3DSecure will be activated. Yes, as you probably have understood, you have the choice between enable it and minimize fraud, or disable it and avoid cart abandonment because they forgot their mobile phones. Up to you to choose your side, or even better, choose both by activating 3DSecure at a certain amount!
#ExpertAdvice: only 50% of online merchants choose to activate it.
---
Propose to pay x1, x2, x3 or x4
Give your clients the choice: payment can be done in one, two, three or four times! A real advantage for your customers and their wallet. Add a minimum amount and a maximum amount for which this option will be available.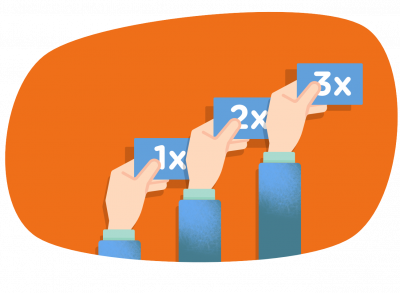 ---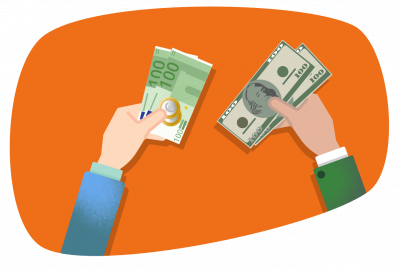 6 availables currencies
Choose between 6 currencies and satisfy both national and international customers. These 6 currencies represent more than 80% of global trade*
The available currencies:
---